Sergio and Anita Diaz - Natural Process Canaan Brazil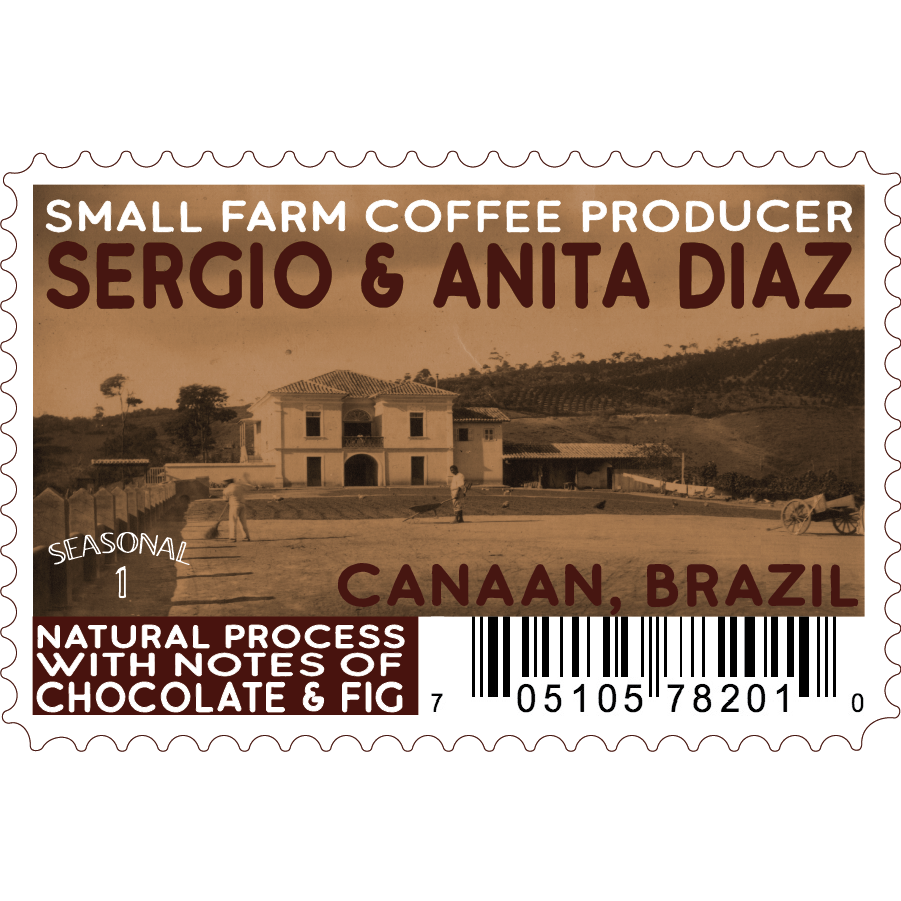 Sergio and Anita Diaz - Natural Process Canaan Brazil
This is a special order coffee. This means that there may be some time, possible more than a week, before we roast it. If you are in a hurry, there are other single origin nice options.
We've worked with Sergio for many years and his natural process Brazil is a reliably remarkable coffee. Fruitier than is typical for a Brazil with lingering body such that it's hard to stop drinking this stuff! We get notes of chocolate and fig when brewed as pourover. Makes a superb single-origin espresso.
VARIETAL: Yellow Catuai
PROCESS: Natural
REGION: Mantiqueira de Minas,Canaan, Brazil
ROAST: Medium
NOTES: Chocolate, Fig
ETHICS: Direct trade
LINKS: www.mantiqueirademinas.com
12oz/340g
FREE SHIPPING when ordering 3 or more bags of coffee!!!