Rosibel Vasquez - Santa Helena, Honduras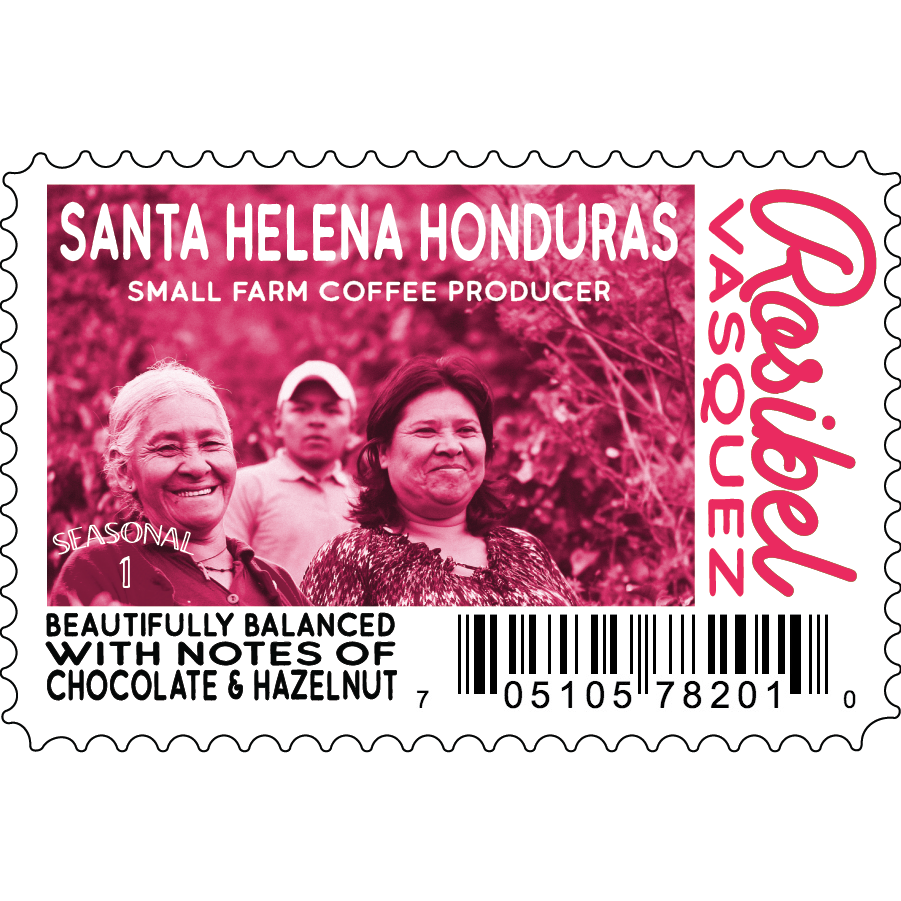 Rosibel Vasquez - Santa Helena, Honduras
This is a special order coffee. This means that there may be some time, possible more than a week, before we roast it. If you are in a hurry, there are other single origin nice options. If you are willing to wait, we are confident you will fall in love with Rosibel's coffee.
Rosibel's farm is neighbor to Clemente Martinez's farm and their flavor profiles overlap. The somewhat subtle difference is that Rosibel's coffee leans more towards chocolate notes while Clemente's has more of a caramel note. Both off an unusually smooth and pleasurable cup. Our ethics are all about supporting women, families and communities. This coffee does all three and tastes amazing while doing it.
A washed coffee with notes of chocolate and hazelnuts. It's delightfully balanced and we find it difficult to articulate why this coffee is so enjoyable. The notes don't sound extraordinary but the coffee absolutely is. Give it a try!
VARIETAL: Catuai
PROCESS: Fully washed
REGION: Santa Helena, La Paz, Honduras
ROAST: Medium-light
NOTES: Chocolate and hazelnut
ETHICS: Rosibel is part of the Catracha coffee community program. Sustainably sourced and fairly paid. Part of the proceeds support the community of Santa Helena.
LINKS: www.catrachacoffee.com
12oz/340g
FREE SHIPPING when ordering 3 or more bags of coffee!!!